Paper Prototyping UI Elements
We're going to be doing some paper prototyping in the workshop that I'm going to teach tomorrow in Calgary (we're working from Carolyn Snyder's excellent book on the subject). So people wouldn't have to make every little button from scratch, I decided that it may be useful to have some basic UI elements on a template that people could cut out. Not finding a template that looked rough enough, I quickly made my own. It's suitably rough. ;-) And, here, how you can use it, too: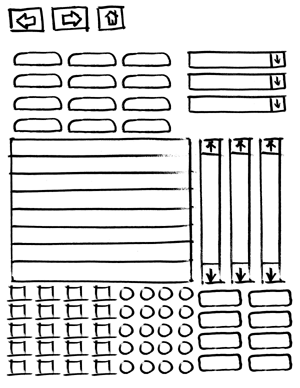 It's a 70K PDF and all the elements are oversize, so that it's easier to write in/on them. Have fun and let me know if it's of any use.
Posted by mikek at August 17, 2004 11:00 AM | TrackBack